People in Manufactured Homes are More Satisfied!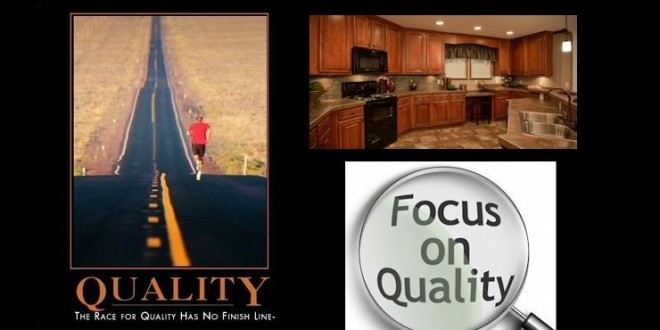 Many people do not realize just how fantastic of an option a manufactured home is to many of the other housing options available on the market. A recent study found that those living in manufactured homes tend to be more satisfied with their living situation, which as we all know can make a huge difference in overall happiness. Click on link at the end of the article to watch related videos.
Impressive! Report Points to Manufactured Home Quality and Satisfaction – What All Housing Shoppers Should Know

We all know that cheaper prices can mean cheaper quality. What this federally mandated study reported below demonstrates is that the low prices found on today's manufactured homes (MH) results in amazingly few complaints. MH is the exception that proves the rule. The reason you can save on MH and still get quality and good looks is because the factory saves time in building thus saving money on labor. By buying good building materials bulk, the manufactured home production center saves on those costs too.

Over the past eighteen months, we've taken-on false impressions one-topic-after-another to reveal the impressive realities about modern manufactured homes (MH). Old myths or stereotypes melt away in the light of the facts. Our video interviews with home owners and experts are packed with insights. You hear the truth from those who know, while seeing great looking, money saving homes. We bring you fact-based reports on MHLivingNews, so those thinking about a housing change can consider MH based upon appealing realities.

We've produced video interviews that speak about the quality of today's MH compared to other forms of housing and construction. The graphic below shows you another side of MH quality, based upon a report issued from the federal contractor which collects the data on complaints.

The summary is this.over 99.8% of Manufactured homes in 23 states where data was gathered from 2008-2014 by a federal contractor had no DR level complaints. 99.8%!