A Place Where Retirees Stay Active
Bullhead City in Arizona is located on the Colorado River in Mohave County, roughly 13 miles from Laughlin, NV, 7 miles from the Laughlin/Bullhead International Airport, and 90 miles south of exciting Las Vegas. Bullhead City is a stunning oasis of history, recreation, and modernity, nestled within the vast Arizona desert. Enjoy living at it's very best!
Laughlin's Classic Car Collection
This is a must-see attraction for auto enthusiasts. Overlooking the beautiful Colorado River, this museum houses vintage classic cars including T-Birds, Cadillacs, Rolls-Royces, Packards, Ferraris, and Corvettes, plus a collection of classic motorcycles.
The Riverwalk
Enjoy a pleasant scenic walk on the Riverwalk alongside the Colorado River. While you're at it, take a leisure break, at one of the many luscious cafes or charming shops. The views from The Riverwalk are absolutely splendid, so don't forget your cameras!
Speed Boat Tours
Sign up for one of many exhilarating jet boat tours, generally based out of Laughlin, and enjoy the gorgeous, rugged Colorado River and its canyons. Often, you can stop and stroll across the historic Havasu London Bridge, and snap a few memorable photos.
Casino's Bars and Clubs
The community is within easy driving distance of exciting casinos, bars and clubs so there is never a dull moment. In fact, you can even take a chance at your luck in casinos near the Riverwalk.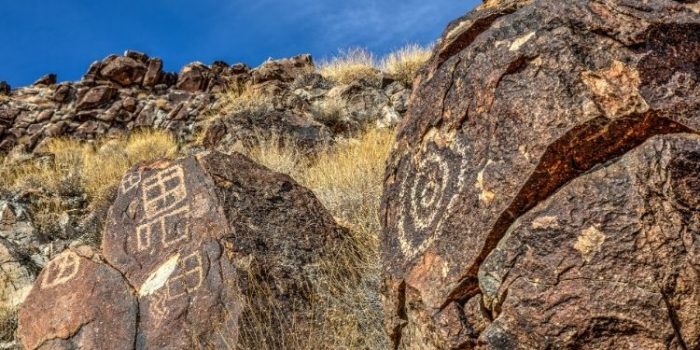 Grapevine Canyon
Go for a hike or an easy stroll through the beautiful Grapevine Canyon. Situated in the Christmas Tree Pass, this canyon is famous for over 700 historic petroglyphs! It is believed by experts that these petroglyphs were made between 1100-1900 AD.
Great Golfing
Bullhead City and the neighboring areas are home to many prestigious golf courses. Come, spend time on the lovely green expanses of the beautiful sprawling golf courses and sharpen your game here.
World Class Entertainment and Musical Acts
If music is your thing, Bullhead City, AZ is the perfect place! From country to classical music, Bullhead City has it all. Known for its world-famous music scene, you're sure to have a lot of fun here. You can also enjoy fabulous acrobatic performances and dancing.
Horseback Riding Tours
Come and enjoy the beauty of the Colorado River area close-up, by taking a horseback riding tour. These tours offer a chance to get out into nature, enjoy a variety of scenic trails with the beautiful Davis Dam in the background.
Outlets Stores
Go bargain-hunting at the Outlet Stores by taking a shopping excursion alone or with some friends. There are many stores just a convenient drive away where you can buy top brand products at very affordable prices.
View Our Current Home Listings