6 Easy Ways to Increase the Value of Your Home
Written by: Neil Scarano
Most homes gain value over time, but you can speed things up if you want to make your house marketable, and get the highest offer. Here are six easy ways to increase the value of your home.
1. Perform Routine Maintenance
The number one thing you can do to maintain and increase your home's value is to stay on top of home maintenance, always making repairs as needed. This goes for both the interior and the exterior. Any small issue like a leaky faucet or peeling paint can be an easy fix if you take care of it as soon as it arises. But neglect the small issues, and they'll become bigger, more expensive repairs. Stay on top of the painting, plumbing, and cleaning and your home, and you can keep it looking like new.
2. Landscaping
The easiest thing you can do to improve the value of your property is to keep your landscape looking fresh, starting with a thick, green lawn. The goal of landscaping is to enhance your house, so make sure your landscape is adding to your home's curb appeal. Remove any dead or scraggly looking plants from flower beds. Plant shrubs flowers that complement your home, and use plants and flowers to provide visual screening for privacy.
3. Make Energy-Efficient Upgrades
Improving energy efficiency in your house will both lower your bills and increase the value of your home. Upgrades include efficient doors and windows, insulation, caulking, and weather-stripping. Replace any older appliances with newer, more energy-efficient units.
4. Flooring Upgrades
One of the biggest giveaways of a home's age is the flooring. Floors take a beating from years of traffic and often look dingy and outdated. Old vinyl flooring and carpeting show their age and definitely reduce the value of your home. Consider replacing worn-out floors with hardwoods and tiles. A major bonus? You'll have the chance to examine and replace any subflooring that needs it, adding value to your home in the process.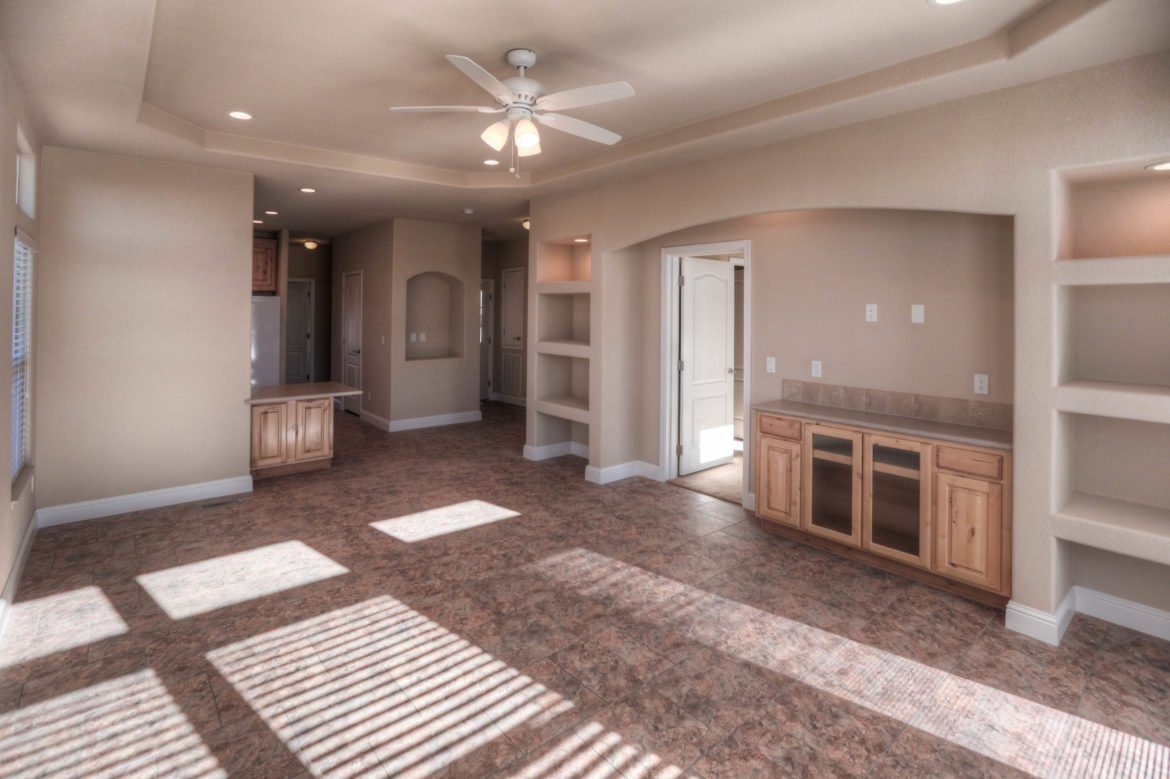 5. Kitchen and Bathroom Remodels
When increasing the value of any property, one of the first places to look is the kitchen and bathroom. Small updates, like fixtures and hardware, can make a tremendous visual difference. Major changes such as cabinetry and new bathtubs should only be considered if the return on investment is worth it.
6. Exterior Painting and Maintenance
First impressions matter. Giving your home an exterior paint job will boost its curb appeal instantly. Stick with bright, modern colors and do a professional job keeping lines crisp and clean. Painting trim in a color that is well-coordinated with the main color will give your home a contemporary look. While you're at it, remove and replace any torn window screens, and power wash your porch and walkways.
You may have detected a theme about maintenance, which is the key to home value. You won't have to work as hard to increase the value if you don't let it drop in the first place. So, taking a few key tips to heart, get your home in tip-top shape so that it commands top dollar.
Neil Scarano is a retired real estate agent who enjoys redecorating and flipping houses in his spare time. His specialty is designing backyards with a unique flair.